A vocal entrepreneur on track to shape the environment
Pearson Scholar Anuj (AJ) Manchanda brings his passion for social entrepreneurship and inciting change to the U of T community.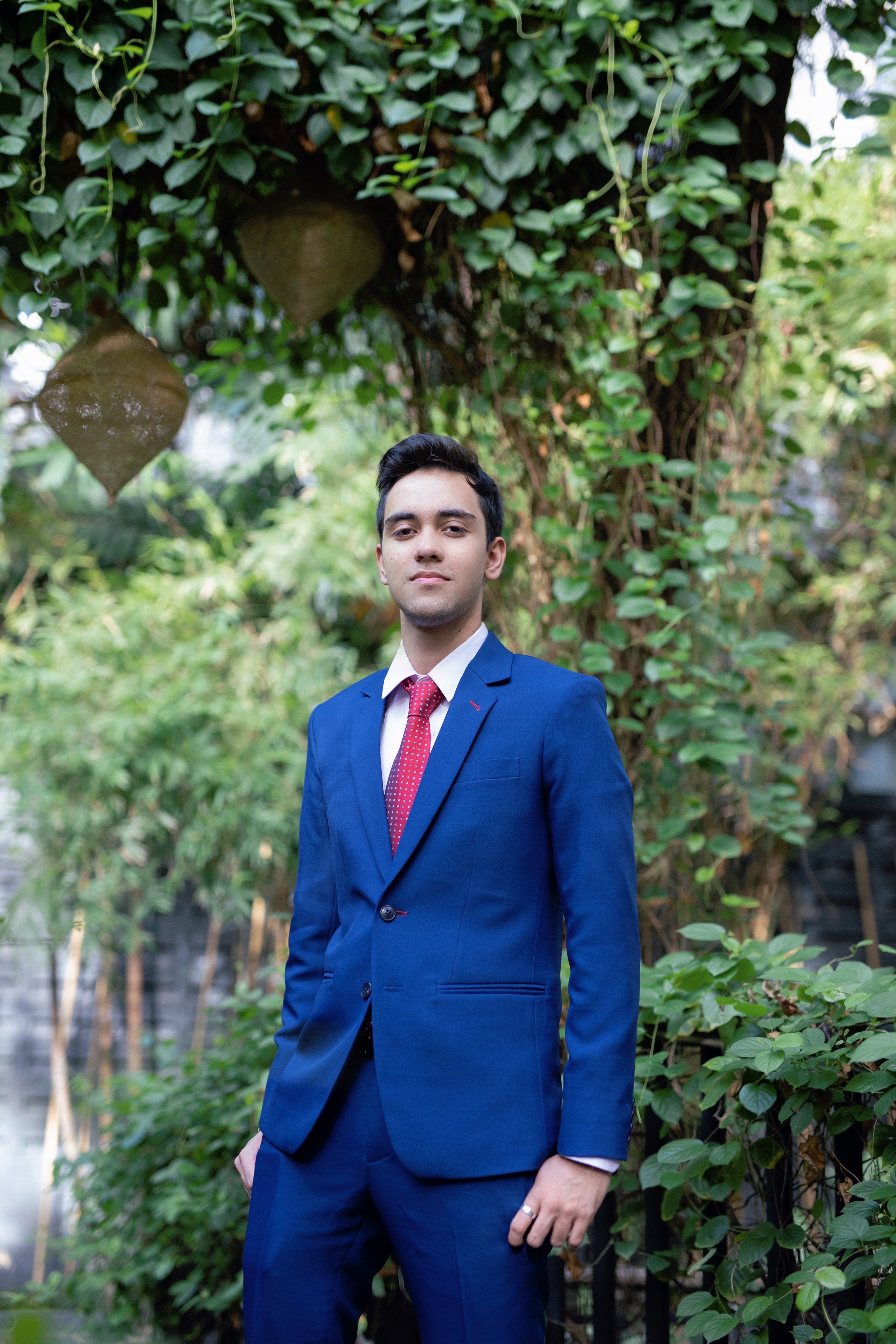 As a singing enthusiast, AJ recognized that his microphone represented more than just a personal hobby. It allowed him to express his emotional connection to social issues, while simultaneously working to tangibly improve them. He carried this out through performances to raise awareness for community initiatives, such as
Pinktober
 and the UN 
Global Goals World Cup
. AJ also worked behind the scenes to organize fundraising concerts for the conservation of endangered animals, particularly the slow loris in Northern Thailand.
Building on his appreciation for biodiversity and the environment, AJ conducted research on the impact of conservation efforts in Thailand's mangrove forests. He also participated in several mangrove planting and reef clean-up trips, contributed to building an artificial reef in Thailand's islands, and advocated for several environmental initiatives as a leader in his school's service council.
"The most transformative lessons in my life have stemmed from advocating for causes that relate to my hobbies and academic interests," AJ said.
Alongside his work in advocacy, AJ has held five internships, ranging from corporate and commercial law to digital marketing. However, AJ's true passion lies in applying these business subdisciplines through the lens of social entrepreneurship and justice.
"I am excited by the power of social enterprises and microfinancing," he said. "I began navigating these concepts throughout high school, and I look forward to further exploring them through the co-curricular and academic opportunities at Rotman Commerce."
AJ's foray into the realm of social entrepreneurship began with his significant contribution to the creation of the social enterprise Rescued Glass, which upcycles and recycles used glass bottles into sustainable and innovative household items such as snack bowls, wine decanters, drinking glasses and candles. Most notably, Rescued Glass works with Second Chance Bangkok to employ and empower women living in Thailand's largest slum (Khlong Toey slums) to produce the brand's upcycled packaging using old clothes.
AJ's involvement in social justice, entrepreneurship and advocacy doesn't end here. To bring these values under one initiative, he spearheaded the Humans of Bangkok blog. This platform, which uses virtual storytelling to share inspirational stories of people across Bangkok, features individuals in a range of professions, from coders to security guards.
"Wherever I go, I cherish any chance to connect with a diverse array of communities," said AJ. "It's impossible to truly understand a community without celebrating an array of unique individuals. At U of T, I have an unparalleled opportunity to interact with brilliant minds, further my ambitions for social entrepreneurship, and forge lifelong friendships."
July 22, 2021