A risk worth taking | Rotman Commerce, Career Stories
"Take more risks! The university is a sandbox from reality; you are one of the lucky ones selected to take part."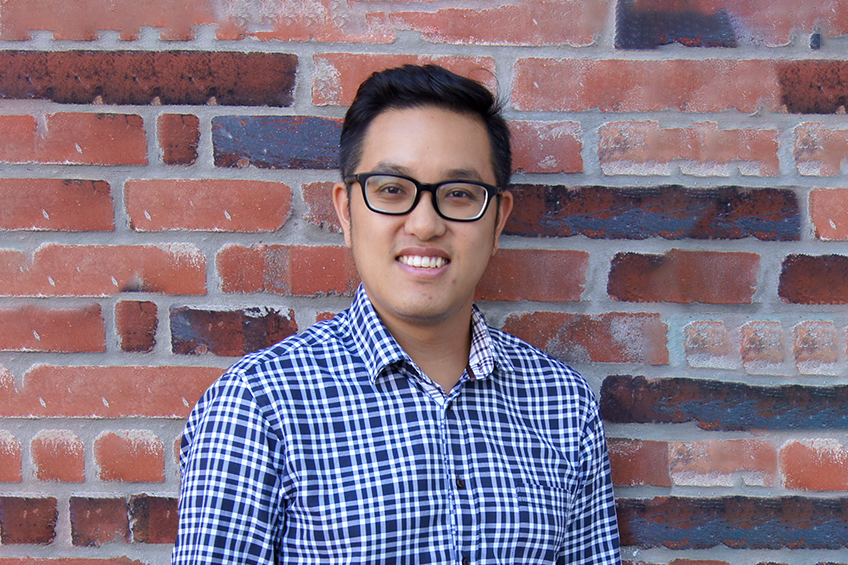 Alex Kwong, BCom '07, is no stranger to taking risks. As his career trajectory thus far highlights, the willingness to be flexible and explore are invaluable qualities that opened him up to opportunities that he would not have foreseen when he first graduated.
Freshly graduated, Alex began his career with one of the Big 4 accounting firms in their assurance practice with plans to pass the UFE (now referred to as the CFE), and started studying for the CFA. He figured that he'd spend a few years in his audit role before transitioning into a career in finance.
What he didn't predict? A year and a half after graduation, he was hit with three setbacks: he had failed one of his exams, the 2008 Great Recession hit, and he lost his job.
A new direction
Alex saw this career interruption as an opportunity to explore different career paths – and of course to see what would pay the bills. From delving into the early days of the Toronto start-up scene to relaunching his career in commodity taxes, Alex's career journey was much different than he had originally planned. Asked to reflect on his career thus far, Alex noted that those first few years were the most impactful "but none of it was due to careful planning".
Clearly, Alex is a big believer in taking risks. After the 2008 recession, Alex relaunched his career as a tax associate, eventually rejoining another Big 4 accounting firm.
It wasn't long however, before he made the decision to leave the corporate world to focus on his start-up full time. This leap was not only a financial risk – he also faced a steep learning curve. However, this risk taught him how to manage a wide range of issues.
Working in the start-up world taught Alex a valuable lesson about himself.
"Someone had once told me there are essentially two types of paths you can take in the business world. One, you could travel an organized world of clear paths, and rewards. Two, you could take the entrepreneurial path filled with unknown objectives and end-points, and potentially greater rewards and downfalls. I always thought I was of the organizational world – I am an accountant at heart after all –  but it turns out I am a bit more comfortable in the entrepreneurial unknowns."
Navigating with mentorship
Alex is a firm believer in having a good mentor to help one navigate their career journey. When he started his career in indirect tax, he was advised by an excellent mentor who was instrumental in supporting his career choices. It is Alex's firm belief that you should always be either a mentee or a mentor (or both) and encourages all Rotman Commerce students to engage with the Alumni Mentorship Program. 
Play in the sandbox
In reflecting on his career since graduating from Rotman Commerce, Alex has this advice for current students: "Take more risks! The university is a sandbox from reality; you are one of the lucky ones selected to take part. At no other time in your life will you find yourself in an environment where there are courses on almost anything you can imagine, and active clubs filled with peers who are just as motivated and interested as you are. Use your time in university to explore as much as you can because you have no idea where things will take you."
November 1, 2021