3 tips to discover your career path
Embarking on your career journey can be overwhelming, and at times, confusing. For those who don't know where to start, check out these three tips from RC's Career Advisor, Mollo Miller.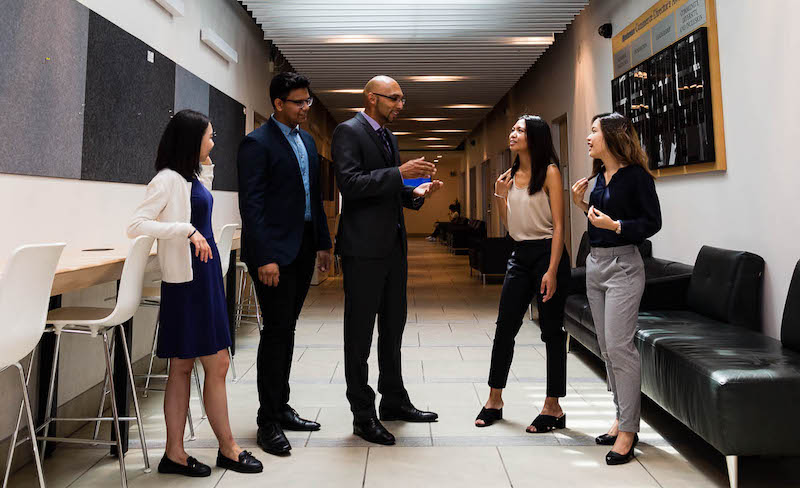 How do I find the career that is right for me?
"There is no such thing as the 'right' career. Over the course of our lives, we'll have multiple roles that will capture our interests and suit our needs at the time."
When determining what career path to take, I encourage you to reflect on your interests, the skills that you feel confident in, your motivators, and your values. This includes reflecting on ways of doing work, for example:
Is it important for you to be leading a team?
Are you interested in work that involves data analytics and research?
How important is it that you're working collaboratively with others?
You'll also want to set career goals. Try to focus on short to medium term goal setting. Goals can include practical things like, "I need to make x amount of money in order to pay rent and live in the city," as well as developmental things like, "I want to be part of a team where I can see the results of my work."
How can I best prepare for a coffee chat?
"Networking is not a job search tool but rather, an integral component of your ongoing career management and development."
Networking and building professional relationships allow us to learn from each other. To best prepare for a coffee chat, you should understand what you want to learn from this individual:
Is it about their experience at a specific company?
Is it what their day to day looks like in their current job?
Is it how they navigated the transition from school to work?
Additionally, do your research! Take time to review their LinkedIn profile and do research on the company and industry. Even though you have asked for this coffee chat, you still bring value to the conversation! You can always ask, "Is there any way I can help you?" You never know what you might be able to share that could help them.
How can I use RC resources to help me navigate my career?
"Our career resources are here to support you at each stage of your career journey."
A great place to begin is with our Career Journey Model. We have 8 RC career advisors that offer coaching appointments on resumes and cover letters, job search strategies, networking, and interview preparation. Book a career exploration coaching appointment on RC Portal to discover opportunities available to you! Finally, we offer employer information sessions, weekly workshops, along with technical training to support your career development. Keep an eye on the RC portal events page for upcoming programs of interest!