'We Are Rotman' awards recognize Rotman Commerce staff
Rotman Commerce staff were recognized in two categories of the 2017 'We Are Rotman' staff awards, announced on March 9 at a luncheon at the Rotman School of Management.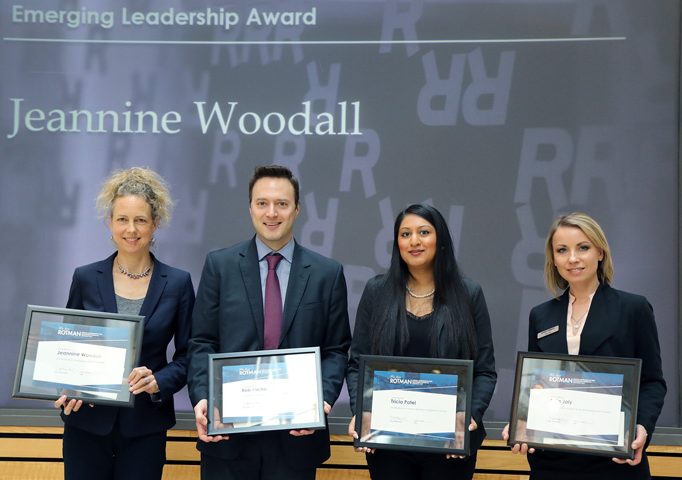 Jeannine Woodall, director of Academic Services and Student Life, received the Emerging Leader Award for her work in spearheading a number of initiatives in student life, academic services, and recruitment and admissions. Our academic advising team of Ania Joly, Rob Michaud, and Tricia Patel were honoured with the Student and Alumni Engagement Award for their outstanding commitment to the academic success of Rotman Commerce students through comprehensive advising and student support programming.
The We Are Rotman Staff Awards were established in 2016 to recognize the outstanding contributions and achievements made by administrative staff at the Rotman School of Management in support of the School's vision, colleagues, student community and alumni network.
March 13, 2017