Community transformation through education
Having lived in cosmopolitan Dubai and the serene valley of Dehradun, India, incoming RC student and Pearson Scholar Saanvi Gupta is thrilled to add Toronto to her global address book.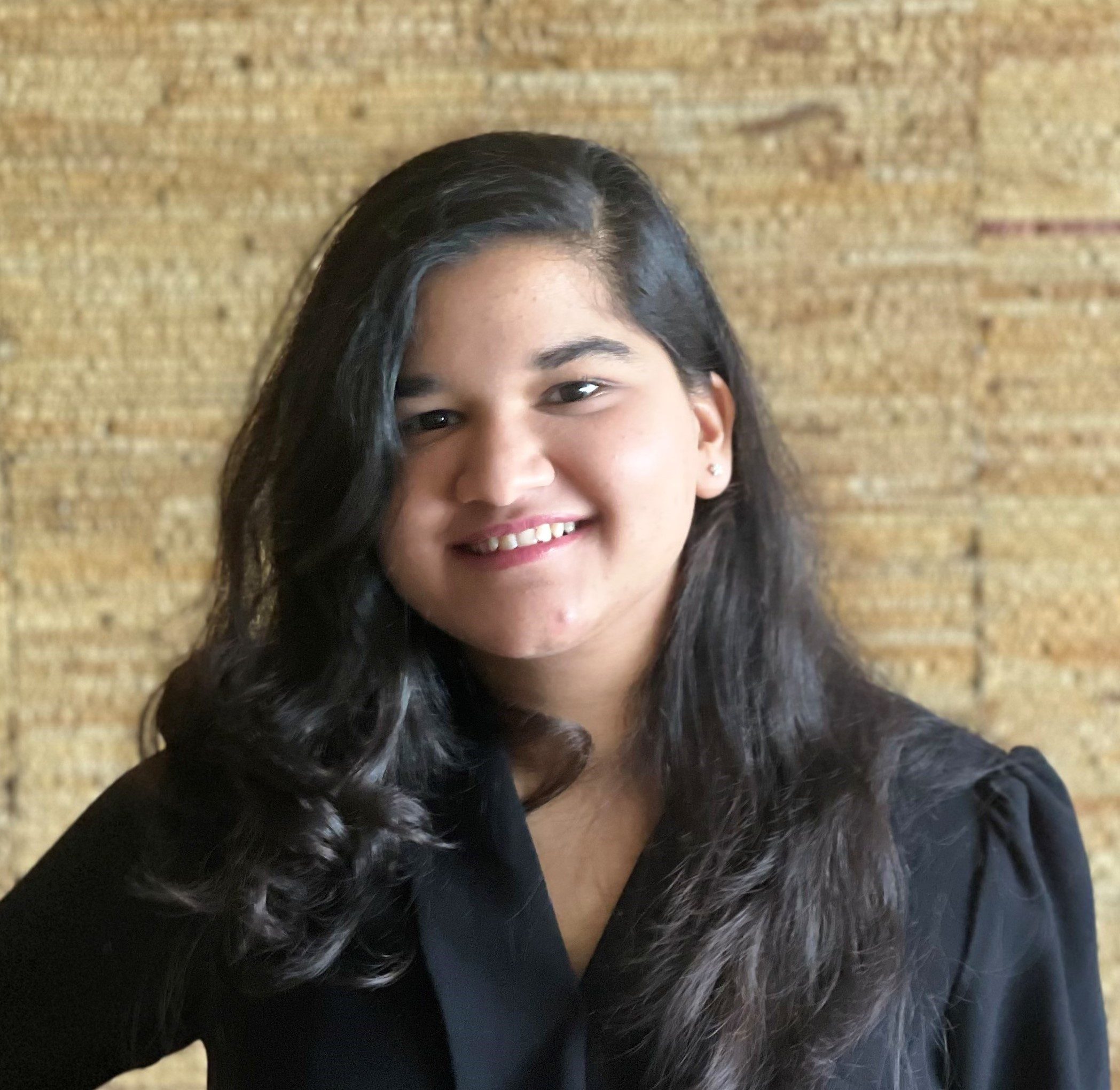 At U of T, Saanvi hopes to integrate her belief in the transformative power of education into the community. She was inspired through her work as a volunteer with the 
Women Empowerment & Child Development Department
 of the state government of India. In this role, Saanvi tutored and mentored underprivileged students.
"When I first began volunteering and collecting data for Integrated Child Development Services, the grim realities of educational disparities and widespread illiteracy became very evident to me," said Saanvi. "Raising awareness of this cause among my peers and organizing book collection drives became a means of securing united and cooperative action."
Over the years, Saanvi became increasingly aware of how entrenched societal biases disproportionately affect girls. This drove her to organize and lead a team that encourages young girls to continue with their schooling and shares the value of further education with their families. She also helped foster an entrepreneurial spirit and a sense of self-reliance in rural women by assisting them to market their handcrafted products. Saanvi is further involved in campaigning against single-use plastic and highlighting the importance of sanitation in rural and urban areas of her city with a local NGO.
"Education is a basic human right, not a privilege, and I intend to continue working towards enhancing its access at U of T," said Saanvi.
Alongside her work promoting educational opportunities, Saanvi interned with a local branch of the Industrial Development Bank of India. In this position, she led a team that travelled to villages in the vicinity of her city to impart financial literacy and to open no-frills bank accounts for the residents. Through this experience, Saanvi recognized the role of formal banking and fintech in eradicating poverty and empowering people in developing countries. She also observed firsthand the efficacy of digital financial systems, especially during the pandemic.
"I hope to work on devising innovative solutions to enhance financial inclusion at the grassroots by leveraging technology," said Saanvi. "The key element that will always be at the core of my academic, professional and personal endeavours is to positively and meaningfully impact the lives of those around me."
Saanvi emphasizes the importance of pursuing your own unique interests and hobbies alongside academic and professional ambitions. "Attaining a bachelor's degree in Kathak, a classical Indian dance form, helped me embrace my individuality and grow with unlimited possibilities," she said. "To unwind, I like to read, idly strum my guitar, and make quirky DIY creations."
Coming to U of T is an opportunity for Saanvi to further explore her interests and passions, be it working on enhancing access to quality education or becoming involved in the field of financial services.
"Learning from and engaging with such an extraordinary community as U of T will equip me with the tools to play an active part in resolving global concerns that hinder our collective development," said Saanvi.  "Being a Pearson Scholar gives me the unparalleled opportunity to step into an environment where each day presents new academic and intellectual challenges."
July 15, 2021