Advocate for change: Zimman Yousuf
RC student Zimman Yousuf (BCom '23) reflects on some of the highlights and key experiences from her second year.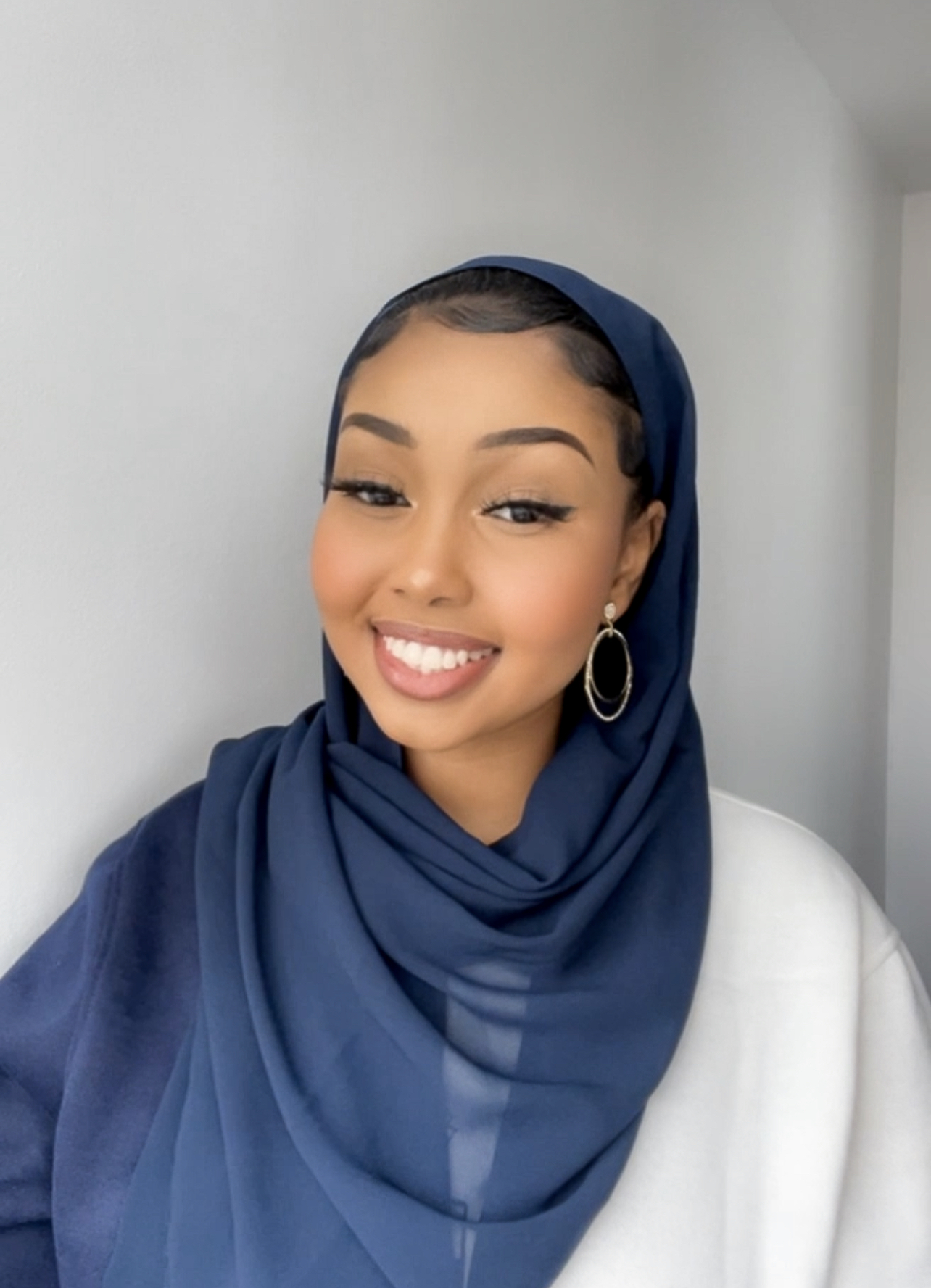 With the twin goals of making a positive impact and engaging community, this past year, Yousuf increased her involvement at both RC and within the Toronto community at large. Yousuf is the founder of 
Black Muslim Youth Toronto
, and actively participates in RC student groups. Here, she details her recent key involvements and accomplishments, and shares some of her aspirations for continued growth.
What's something you're proud of/something you feel you've accomplished this year?
The past year stands out to me as one where I became particularly engaged in a number of initiatives within the Toronto community. I participated in conversations that need to be spoken about, like changing the narrative for my intersectionality by highlighting racial inequality across the city, and ultimately advocating for Black and Muslim youth in Toronto. I've had opportunities to speak with news outlets about my own experiences as a Black Muslim youth and discussed how I want to see change in the Toronto community in regards to anti-Black racism. My highlight of this past year was leading a peaceful demonstration across Nathan Phillips square, marching alongside youth with similar beliefs. This is definitely the start to more initiative being taken in our city towards combatting anti-Black racism.
What does success look like for you?
Success is subjective; some might determine it as a quantitative value, and others as an emotion. Personally, success to me is when I know that I have made an impact on at least one person's life. I find that when your actions impact someone for the better, it creates a chain reaction and it ultimately affects more people than you think.
What are you looking forward to/how do you want to grow next year?
I'm looking forward to trying new things and finishing hobbies that I've started over the past year. I am hoping to finish writing some of my poems into a book, and also to become more in the U of T community, and perhaps even the city. Essentially, I want to continue helping others in the ways they need most and empower youth to get to where they want to be.
How has Rotman Commerce impacted you?
I never thought that choosing this program was going to be one of my best decisions. Rotman Commerce allowed me to make amazing connections that have already paid off, and I cannot wait to make more. Whether it's being part of communities like Black Rotman Commerce or elevating the program's reputation as a competitor for the Rotman Commerce Competition Team, I wouldn't trade this experience for anything in the world.
Looking ahead
Yousuf is an incoming audit intern for TD Bank. Alongside this role, she plans to maintain her involvement in Black Muslim Youth Toronto and work towards future initiatives creating support and raising awareness around issues of racial injustice.
April 28, 2021