Alumni Steering Committee Members, 2018-19
Rohan Anand, BCom '12
Rohan Anand is an alumna of University College at the University of Toronto and graduated from the Rotman Commerce program in 2012 with a specialist in Finance and Economics. Rohan built his career in the financial services industry with various roles at both American Express Bank of Canada and the TD Bank Financial Group. With 5+ years in the credit card and payments space, he has recently ventured into Real Estate Secured Lending and is currently Senior Manager, Product where he has ownership and accountability over TD's RESL products (Mortgages, Flexlines), their P&Ls, their features, and their end to end customer experience.
Yu Cao, BCom '15
Yu graduated from Rotman Commerce in 2015 with a Specialist in Accounting and Minor in Economics. He started his career in investment banking at BMO Capital Markets before moving to Barclays as an Associate. He was actively involved in student life including serving on the executive team for RCAS, RCBB and Toastmasters. In his senior year, Yu also worked with Program Office to successfully launch the inaugural Emerging Leaders Program in 2015. Yu was a recipient of the Gordon Cressy Leadership Award and Director's Award for Innovation at graduation.
Joseph Chang, BCom '15
Joseph is an Investment Banking Analyst at RBC Capital Markets' Real Estate Group where he focuses on the execution, underwriting and due diligence considerations of asset acquisitions and dispositions in portfolio and M&A transactions; he was previously an Equity Research Associate at Scotiabank Global Banking and Markets where he covered Real Estate and REITs. Joseph has completed all three levels of the CFA program. Having served initially as a marketing intern and later as a Vice President of the Rotman Commerce Finance Association (RCFA) and student ambassador in 2014, Joseph was heavily involved in Rotman Commerce's student life activities during his undergraduate studies. Joseph is also active in the community, currently serving as a director in the Young Taiwanese Merchant's Association of Toronto (YTMAT).
Yefan Chen, BCom '14
Yefan currently works in the Data & Advanced Advertising team at Corus Entertainment. Previously, she worked in the Credit Strategy group at RBC, where she used data-driven strategies to optimize client acquisitions and profitability in the credit cards portfolio. During Rotman Commerce, she held several leadership roles in both the Rotman Commerce Finance Association and Rotman Commerce Consulting Association. She was also actively involved with the First-Year Learning Communities as a peer mentor and at Innis College as a programming don. She is a recipient of the Gordon Cressy Award for Student Leadership.
Arjun Deiva, BCom '16
Arjun graduated from the University of Toronto in 2016 with a specialist in Finance & Economics. He is interested in capital markets, finance and is currently pursuing his CFA Designation. During his time at school, he worked with RC Assistant Professor, Pat Akey, on a research project to better understand shareholder voting and incentives to vote. Additionally, Arjun volunteered in Kenya for four months in 2014 as a micro-finance project coordinator to help develop and implement a self-sustaining community insurance program for low income families. Arjun is currently a Consultant at FactSet Research Systems Inc., in Toronto.
Leslie Fang, BCom '14
Leslie is working in the real estate investments team at Bentall Kennedy (Canada) LP, a member of the Sun Life Investment Management Group of Companies. As a part of the investments team, Leslie is responsible for acquisition, disposition and development of Bentall Kennedy's Canadian assets. Prior to joining Bentall Kennedy, Leslie worked at TD's real estate team focusing on acquisition and development finance.
Leslie is a CFA charterholder and an alumnus of the University of Toronto, Trinity College class of 2014. During his time at the U of T, Leslie held several leadership roles in a number of student organizations such as the Hart House Investment Club and Rotman Dragon Boat Team. Leslie has been working with Rotman students as part of the Alumni Mentorship program for the past few years and this will be the first time that he takes on an active role in the Alumni Steering Committee.
Evelyn Foo, BCom '87

Michael Francella, BCom '07
Michael is an Associate Investment Advisor with RBC Wealth Management (RBC Dominion Securities) where he is responsible for investment portfolio and risk management processes. Michael's efforts to deliver the highest levels of performance and professionalism have earned him various distinctions within the RBC Royal Bank community, including the 2017 RBC National Performance Award.
His time in Rotman Commerce was highlighted by representing Rotman at the Rocky Mountain Business Conference and being the Director of Operations for the 2005 and 2006 orientation weeks. He was also part of the Rotman buddy program and transitioned this experience into becoming a mentor upon graduation. He looks forward to communicating the unique opportunities, values, and character of Rotman Commerce to applicants and the alumni community at large.
JR Hammond, BCom '14
My name is JR and I am a global jetsetter always seeking out the next opportunity to break the boundaries of everything we call 'normal'.
I have been fortunate enough to have lived in three continents throughout my university life and recently moved out of the always chaotic city of Shanghai, China (上海市,中国). My past experiences have led me from my home in Calgary to the cities of Toronto, Barcelona, Hong Kong and for two years in Shanghai. I am eager to see where the next step in my worldly adventure may be.
My motivation in life is to become part of the next Global Energy Initiative that will revitalize our understanding of the future of global energy. This energy passion, in combination with advanced finance studies and my many other attributes attained as an athlete, language seeker, globetrotter and social individual, have prepared me to seek out global opportunities pushing the boundaries of our current understanding.
I strive to always go beyond any expectation that has been established, challenge conventional understanding with unique multinational approaches and put all my effort into overcoming adversity thrown at me from any angle, in any location in any language.
This is my daily life and it has developed me into an individual eager for the next challenge.
Wendy He, BCom '14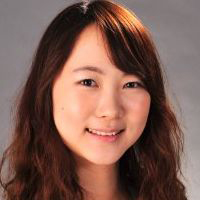 Wendy is currently an Investment Finance Real Estate Analyst at the CPPIB. While in Rotman Commerce, she held positions in student groups such as Rotman Commerce Accounting Society and Rotman Commerce Women in Business. Additionally, she participated and won several business case competitions, including a national case competition at the University of Alberta Rocky Mountain Business Seminar held in Fairmont Jasper Resort. Wendy is very excited to be part of the steering committee and is looking forward to make positive changes in the Rotman Community.
Stephen Hudovernik, BCom '95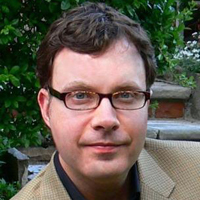 Stephen is the Senior Director of Planning, Performance & Analysis at the English Services division of CBC/Radio-Canada, our national public broadcaster. He is a designated CPA, CMA and a two-time U of T graduate from Commerce & Law. Stephen's business, planning and financial management experiences in both the private and public sectors have focused on FP&A earlier in his career while with Corus Entertainment, as well as Performance Assessment, Business Planning and Business Case development at CBC.
Stephen joined the Rotman Commerce Alumni Committee in 2016 to further his interest in assisting the next generation of business leaders and to maintain links to his alma mater. Stephen also participates in professional development activities, having served as a Moderator in the former CMA "Strategic Leadership Program", and he is currently a Session Leader in the recently introduced CPA "Professional Education Program".
On a personal note, in the winter you will find Stephen on the curling rink and in the summer on the tennis courts. He is looking forward to contributing to the Rotman community.
Marie Kazmer, BCom '15
Marie Kazmer is currently part of TD Wealth and Insurance Technology Services as a Test & QA Analyst II after starting her career in mutual funds operations. She is a Rotman Commerce graduate with a specialist in Management, concentration in Marketing and Strategy. During her time at university she was a part of student groups such as the Rotman Commerce Law Association and Rotman Commerce Women in Business holding various committee positions as well as Director of Finance for RCWIB. She was involved with First Year Learning Communities for three years and greatly enjoyed mentoring new students. Marie is currently continuing her passion for learning by pursuing a Wine Specialist designation from George Brown. In her spare time she enjoys travel, dragon boating, volunteering with Second Harvest and looks forward to staying connected to the Rotman Commerce community.
Mulhim Khan, BCom '09
Mulhim is a business development professional with SemGroup, a midstream company operating hundreds of kilometers of oil and gas pipelines, almost a dozen processing plants and Houston area terminal facilities. He is currently responsible for developing new midstream infrastructure in the Montney formation in Alberta and British Columbia. This runs the gamut from idea generation, analyzing investment opportunities, fostering relationships with producer management and developing the commercial components of each project to Final Investment Decision. Mulhim is a Chartered Professional Accountant and started his career at Deloitte & Touche. 
While a student in the Rotman Commerce program, Mulhim helped re-establish the Rotman Commerce Consulting Association from its predecessor the ODA, as its President in 2008-2009. He was also involved in the Rotman Commerce Accounting Society as its Director of Events in 2007-2008, and played on a host of intramural sports. 
While out of the office, He is a non-commissioned officer with the King's Own Calgary Regiment, training and mentoring new reservists for life in the military. Outside of professional and military pursuits he can be found at the local rink playing hockey or surfing in the Caribbean.
Bryn Knox, BCom '04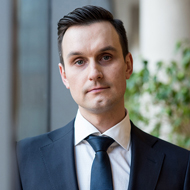 Bryn is currently Head of Finance at BenchSci, a biotech startup using AI to assist scientific researchers, which was founded at the University of Toronto and graduated from the Creative Destruction Lab. While at U of T, Bryn was a member of the University of Toronto Entrepreneurs' Club participating in organizing an Entrepreneurs' Speakers Series, helping student entrepreneurs and representing U of T at case competitions. Bryn has been a member of the Rotman Commerce Alumni Steering Committee since 2012 and an active member in the Rotman community through his participation in networking receptions, alumni events and socials.
Shifei Li, BCom '14
Shifei is a Corporate Development Analyst at Rocky Mountaineer, working on acquisitions and partnerships with a tourism focus. While at U of T, Shifei was closely involved with the Liquid Assets Dragon Boat Team and the Rotman Commerce Student Association. Shifei is also an alumni mentor and is passionate about growing the Rotman Commerce community.
Alex Livshits, BCom '08
Alex is a supply chain professional with Royal Dutch Shell, currently responsible for growing supply chain value at Foothills gas assets in Alberta and optimizing maintenance and environmental service categories in Shell's Unconventionals business in North America and Argentina. He is also a chair of Shell Canada's Parents Committee and actively volunteers with the Calgary Corporate Challenge.
As a student, Alex volunteered in various Commerce-related events and was a Co-President of UofT Russian Speaking Association. He also occasionally wrote for the Munk School of Global Affairs and Public Policy newsletter.
Alex is very excited to support the growth of Commerce Alumni Calgary chapter, a city (recently voted by the Economist as the 4th most livable city on the planet) that is often overlooked by students who are about to make a transition to a workplace. Outside of work, Alex has great passion for the great outdoors which he shares with his wife and 1-year old son.
Michael Lo, BCom '12
Michael is an investment consultant based in Willis Towers Watson's Toronto office. He is responsible for advising clients about Defined Benefit and Defined Contribution pension funds and all aspects of their investments. Prior to joining Willis Towers Watson, Michael was a Senior Investment Analyst at Manulife Financial in the Investment Platform Management team.
Michael earned his Master of Finance degree from the Smith School of Business at Queen's University and received his Bachelors of Commerce degree from the Rotman School of Business at the University of Toronto. During his time at the University of Toronto, Michael was team captain of the Rotman Commerce intramural basketball team and Vice President of the Canadian Asian Student Society (CASS).
Jeffrey Ma, BCom '11 – Alumni Steering Committee Chair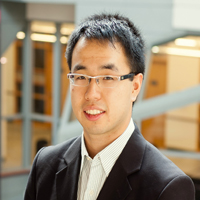 Jeffrey is Legal Counsel – Municipal Property Assessment Corporation. As a student, Jeffrey was heavily involved with the Rotman Commerce Law Association. After graduation he continued to help the Rotman Commerce community by volunteering as a mentor in the Alumni Mentorship Program and as a Class Champion for his graduating class.
Ryan Ma, BCom '08
Michael Mangat, BCom '05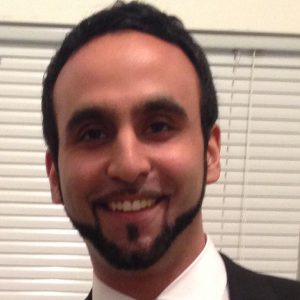 Michael Mangat is a Project Manager with eHealth Ontario working in Account Management, Connecting South-West Ontario Region.  He is certified as a Project Management Professional (PMP), ITIL Foundations and Lean Green Belt. By working with stakeholders across Ontario, Michael is focused on leveraging technology to implement an integrated electronic health record (EHR), giving health care professionals secure and timely access to patient health information.This enables improved access, improved value and improved safety to deliver better care throughout the health care system.
Puneet Mathur, BCom '00
Tricia McKinnon, BCom '00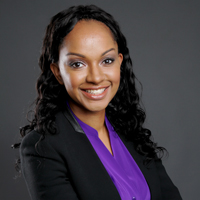 Tricia is the CEO and Founder of Indigo9 Digital Inc. (www.indigo9digital.com) a digital strategy and marketing company that helps organizations to accelerate their sales growth. She advises organizations on how to grow profitably and on how to increase sales and marketing performance. Tricia has also held senior roles within several companies including Deloitte Consulting, Sears Canada, Holt Renfrew and Cadillac Fairview. She has a passion for helping others to grow and develop.
Mouhib Nourallah, BCom '17
Mouhib Nourallah is an Analyst in the Corporate Sales & Structuring Group at BMO Capital Markets. He graduated from Rotman Commerce in 2017 with a specialist in Finance & Economics. Mouhib was actively involved in the Rotman Commerce Law Association as Director of Corporate Relations, as a Teaching Assistant for 2nd and 4th year Finance courses, and in the initiation of the Rotman Peer-to-Peer Mentorship program. Currently, Mouhib is a Class Champion representing the class of 2017.
John Power, BCom '86
John has been CEO of Longview Solutions since 2007. In this role, John is responsible for driving Longview's product and technology vision, as well as all strategic initiatives focused on accelerating Longview's growth and profitability.
John joined Longview in 1996 and has held a variety of executive management roles. Prior to joining Longview Solutions, he was the Director of Strategic Technology Planning for Southam Inc., where he was responsible for strategic technology initiatives and for managing corporate technology. John has also held leadership roles with Andersen Consulting (Accenture), where he was responsible for managing large systems integration projects in the Canadian financial services industry.
John graduated from the University of Toronto in 1986 with a Bachelor of Commerce and Finance degree. He has been involved as an alumni volunteer providing guidance to Rotman students for the last two years and in 2016 joined the Alumni Steering Committee. He volunteers as a coach in the North Toronto Basketball League and lives in Toronto with his wife and two children.
Catherine Qian, BCom '15
John Shi, BCom '17
Jingze John Shi is an entrepreneur in the education-tech field. During university, he co-founded Uforse Educaton Group with Zifei Han, a UofT Alumni with strong computer science and data analytics background. Uforse Education is dedicated to helping secondary school students with academic transition to university. So far, his team has helped over 2000 students across three offices located in the GTA. In order to motivate students toward leadership and volunteerism, Uforse has set up a scholarship at Rotman Commerce. His team's mission is to help all secondary students find their true path through tutoring, mentoring, and advising services. John is also an Alumni Mentor at Rotman Commerce who is passionate about sharing his experience and insights with Rotman students through coffee chat, seminars and conferences. John is also featured on Rotman Impact Report 2016-2018.
Ryan Sima, BCom '15
Hailey Vasyliw, BCom '14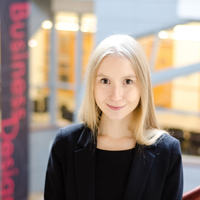 Hailey is an alumna at the University of Toronto, Trinity College class of 2014. She graduated from Rotman Commerce with a specialist in Finance & Economics. Hailey held leadership roles with the Rotman Commerce Finance Association, the Rotman Commerce Consulting Association, the Rotman Commerce Students' Association and was President of Rotman Commerce Woman In Business in her final year. Hailey also worked part-time with the Rotman Commerce Student Life department throughout her time at Rotman. Hailey was the inaugural recipient of HSBC's Women in Business Leadership Award and is also a recipient of a Gordon Cressy Leadership Award as well as a Rotman Commerce Director's Award for Leadership. Hailey interned with HSBC as an analyst in Commercial Banking and Debt Capital Markets and started her full-time career at Walmart Canada where she is now an Associate Category Manager.
Jeff Wang, BCom '15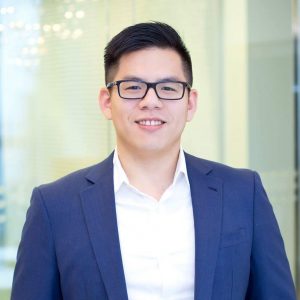 Jeff Wang is a Knowledge Analyst in the Principal Investors & Private Equity practice at the Boston Consulting Group. Jeff is currently involved with the Alumni Mentorship program at Rotman Commerce, and as a student, he was the President of the Rotman Commerce Finance Association and a facilitator for the Emerging Leaders Program.
Lavender Yang, BCom '17
Lavender graduated from Rotman Commerce with a specialist in Finance & Economics in 2017. Upon graduation, she worked at RBC as a rotational analyst and worked at multiple teams including transaction banking, operational risk, and robotics process automation. While in school, Lavender was a mentor at the First-year Learning Community (FLC).
Lavender is currently working towards her PhD in Accounting at Carnegie Mellon University. She is excited to connect with Rotman alumni globally.