Alumni Steering Committee Members, 2017-18
Tiffany Chan, BCom '15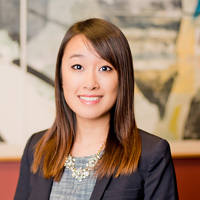 Tiffany Chan is an alumna at the University of Toronto. She graduated from the Rotman Commerce program with a specialist in accounting and a minor in economics. Tiffany is a recipient of the Gordon Cressy Leadership Award as well as the Rotman Commerce Director's Award for Leadership. Through her passion for women in leadership initiatives, she served as the Director of Events of the Rotman Commerce Women in Business group from 2013-2014 and as President from 2014-2015. Upon graduation, she continued to stay connected with the faculty in hopes of giving back to the community. She is currently working as a Staff Accountant at Ernst & Young in their audit and tax practice.
Yefan Chen, BCom '14
Yefan is working in the Retail Cards Credit Strategy group at RBC. She uses data-driven strategies to optimize client acquisitions and profitability in the credit cards portfolio, covering various channels such as Internet and Direct Mail. During Rotman Commerce, she held several leadership roles in both the Rotman Commerce Finance Association and Rotman Commerce Consulting Association. She was also actively involved with the First-Year Learning Communities as a peer mentor and at Innis College as a programming don. She is a recipient of the Gordon Cressy Award for Student Leadership.
Annie Du, BCom '15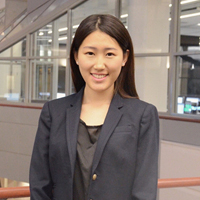 Annie is a Consultant at FactSet Research Systems Inc. in Toronto. During her time in Rotman Commerce, she was a Lab Assistant at the Rotman Finance & Trading Lab. She also participated in the New York Finance Trip in 2013. As a new member to the Steering Committee, Annie is excited to make Rotman Commerce a more inclusive community by bringing all its members together.
Wendy He, BCom '14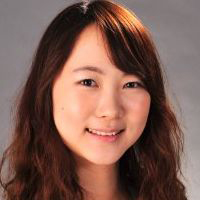 Wendy is currently working towards her CPA at Morguard Investments Limited as an Accountant. While in Rotman Commerce, she held positions in student groups such as Rotman Commerce Accounting Society and Rotman Commerce Women in Business. Additionally, she participated and won several business case competitions, including a national case competition at the University of Alberta Rocky Mountain Business Seminar held in Fairmont Jasper Resort. Wendy is very excited to be part of the steering committee and is looking forward to make positive changes in the Rotman Community.
Stephen Hudovernik, BCom '95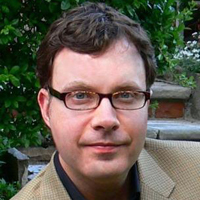 Stephen is the Senior Director of Planning, Performance & Analysis at the English Services division of CBC/Radio-Canada, our national public broadcaster. He is a designated CPA, CMA and a two-time U of T graduate from Commerce & Law. Stephen's business, planning and financial management experiences in both the private and public sectors have focused on FP&A earlier in his career while with Corus Entertainment, as well as Performance Assessment, Business Planning and Business Case development at CBC.
Stephen joined the Rotman Commerce Alumni Committee in 2016 to further his interest in assisting the next generation of business leaders and to maintain links to his alma mater. Stephen also participates in professional development activities, having served as a Moderator in the former CMA "Strategic Leadership Program", and he is currently a Session Leader in the recently introduced CPA "Professional Education Program".
On a personal note, in the winter you will find Stephen on the curling rink and in the summer on the tennis courts. He is looking forward to contributing to the Rotman community.
Bryn Knox, BCom '04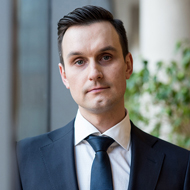 Bryn is currently Manager, Finance, at Wave. While at U of T, Bryn was a member of the University of Toronto Entrepreneurs' Club participating in organizing an Entrepreneurs' Speakers Series, helping student entrepreneurs and representing U of T at case competitions. Bryn has been a member of the Rotman Commerce Alumni Steering Committee since 2012 and an active member in the Rotman community through his participation in networking receptions, alumni events and socials.
Jeffrey Ma, BCom '11 – Alumni Steering Committee Chair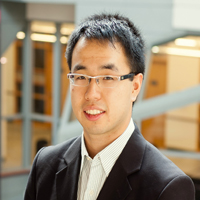 Jeffrey is Legal Counsel – Municipal Property Assessment Corporation. As a student, Jeffrey was heavily involved with the Rotman Commerce Law Association. After graduation he continued to help the Rotman Commerce community by volunteering as a mentor in the Alumni Mentorship Program and as a Class Champion for his graduating class.
Michael Mangat, BCom '05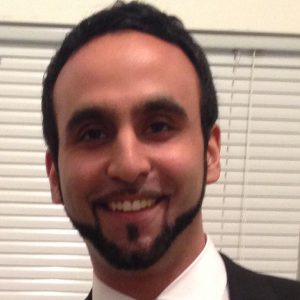 Michael Mangat is a Project Manager with eHealth Ontario working in Account Management, Connecting South-West Ontario Region.  He is certified as a Project Management Professional (PMP), ITIL Foundations and Lean Green Belt. By working with stakeholders across Ontario, Michael is focused on leveraging technology to implement an integrated electronic health record (EHR), giving health care professionals secure and timely access to patient health information.This enables improved access, improved value and improved safety to deliver better care throughout the health care system.
Tricia McKinnon, BCom '00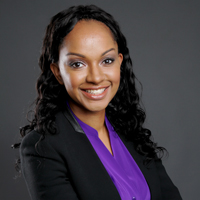 Tricia is the CEO and Founder of Indigo9 Digital Inc. (www.indigo9digital.com) a digital strategy and marketing company that helps organizations to accelerate their sales growth. She advises organizations on how to grow profitably and on how to increase sales and marketing performance. Tricia has also held senior roles within several companies including Deloitte Consulting, Sears Canada, Holt Renfrew and Cadillac Fairview. She has a passion for helping others to grow and develop.
John Power, BCom '86
John has been CEO of Longview Solutions since 2007. In this role, John is responsible for driving Longview's product and technology vision, as well as all strategic initiatives focused on accelerating Longview's growth and profitability.
John joined Longview in 1996 and has held a variety of executive management roles. Prior to joining Longview Solutions, he was the Director of Strategic Technology Planning for Southam Inc., where he was responsible for strategic technology initiatives and for managing corporate technology. John has also held leadership roles with Andersen Consulting (Accenture), where he was responsible for managing large systems integration projects in the Canadian financial services industry.
John graduated from the University of Toronto in 1986 with a Bachelor of Commerce and Finance degree. He has been involved as an alumni volunteer providing guidance to Rotman students for the last two years and in 2016 joined the Alumni Steering Committee. He volunteers as a coach in the North Toronto Basketball League and lives in Toronto with his wife and two children.
Faran Umar-Khitab, BCom '04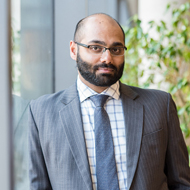 Faran Umar-Khitab is a corporate lawyer at Gowling WLG (Canada) LLP in Toronto. He practices in the areas of mergers and acquisitions, corporate finance, corporate governance and securities law. He routinely advises clients on public and private mergers and acquisitions, raising debt or equity in the capital markets and provides general counsel services to a number of clients. Faran has been a loyal supporter of the Rotman Commerce Alumni Mentorship Program since 2007.
Hailey Vasyliw, BCom '14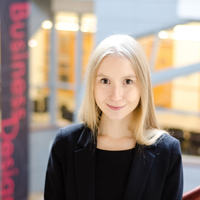 Hailey is an alumna at the University of Toronto, Trinity College class of 2014.  She graduated from Rotman Commerce with a specialist in Finance & Economics. Hailey held leadership roles with the Rotman Commerce Finance Association and the Rotman Commerce Consulting Association. She was both a Governing Council member of the Rotman Commerce Students' Assocation and President of Rotman Commerce Woman In Business in her final year. Hailey also worked part-time with the Rotman Commerce Student Life department helping to enhance the student leadership experience. Hailey was the inaugural recipient of HSBC's Women in Business Leadership Award and is also a recipient of a Gordon Cressy Leadership Award as well as a Rotman Commerce Director's Award for Leadership. Hailey interned with HSBC as an analyst in Commercial Banking and Debt Capital Markets and now works as a Category Team Analyst at Walmart Canada where she is also a member of their Women in Retail program.
Anthony Vaz – BCom '12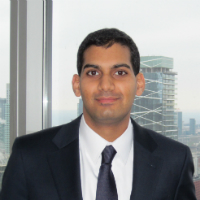 Anthony a is Co-Founder at CreditMobile, a Toronto-based fintech startup. While at Rotman Commerce he was part of the Volunteer Consulting Group and worked with Students Offering Support to raise money to build schools in developing countries. He is an alumni of the Next 36 program from the 2012 cohort.
Jeff Wang, BCom '15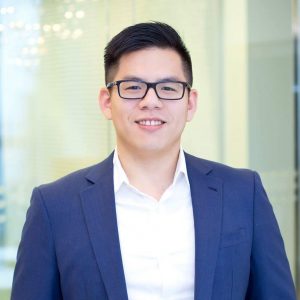 Jeff Wang is a Knowledge Analyst in the Principal Investors & Private Equity practice at the Boston Consulting Group. Jeff is currently involved with the Alumni Mentorship program at Rotman Commerce, and as a student, he was the President of the Rotman Commerce Finance Association and a facilitator for the Emerging Leaders Program.