The Fred VanVleet Scholarship
---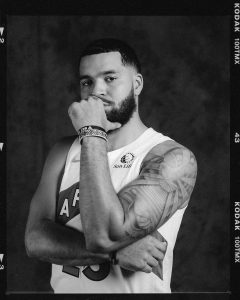 The Fred VanVleet Scholarship is to be awarded to an incoming domestic Black student or Indigenous student based on financial need, with preference given to a student with an interest in the Management specialist. Academic merit will also be considered. This award is renewable based on continued full-time registration in the Rotman Commerce program and maintaining good academic standing. In addition to the financial support, Fred VanVleet is also committed to mentoring the selected recipient.
To be considered for the award, students must first apply to Rotman Commerce and then complete the Awards Profile by logging into join.utoronto.ca and following the Awards Profile link.
Value: $57,800, inclusive of tuition and an annual stipend of $1000 for books.
Year 1: $7,100
Year 2: $16,900
Year 3: $16,900
Year 4: $16,900