Madison House
Madison House – named for Madison Avenue – is your family within the larger Rotman Commerce community. Led by two House Co-Captains and three First-Year Leads, the Madison House Committee's main goal is to provide an unforgettable year of events for Madison House members.
---
Madison House Facebook Group
Have you joined the Madison House Facebook Group? Get updates on all things Madison House-related, meet your fellow Harbord Housemates and connect with first-year and upper-year students! Madison House event information will be posted on the Madison House Facebook Group and on the Rotman Commerce Student Portal.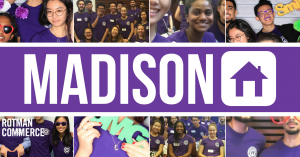 Madison House Mentor
sarbjot gill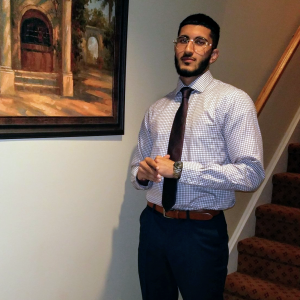 Hey everyone! My name is Sarbjot, but you can call me Sarb. I'm currently a third-year student, specializing in Finance and Economics. I've been involved in the House System since my first year at Rotman Commerce. Previously, having been the Finance Lead and then a House Captain in my second year, I look forward to being Madison's House Mentor for the 2018-19 year. The House System's goal is to create a community and network of students outside the classroom. Meeting new people and developing new relationships are a big part of what makes student life at university special.
Over the past two years, I've met some of my best friends at Madison and I look forward to continuing getting to know even more of my peers. Giving back to the community that has given to me has always been a goal of mine, and the House Mentor position enables me to do this. It's important to balance both, school and off time to stay fresh throughout the year. I plan to help bring events and activities that allow students to catch a break and try new things while creating a fun and welcoming environment. The House Committee and I will put our best foot forward and make sure that some of your most memorable experiences will be at Madison. For the first years coming in, it can be tough adjusting to university life at first, so feel free to reach out to me or the house committee if you have any questions.
To the rest of Madison, again, reach out if you have any questions or comments. Our interaction is important because we work to make student life the best that it can be. I look forward to a proactive year. See you soon!
Madison House Co-Captain
Tamara Lama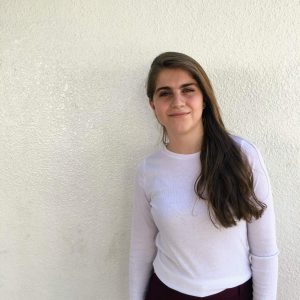 Hey Madison! My name is Tamara and I'm a second-year Rotman Commerce student. Previously, I had the role of Madison House Marketing Lead and I'm truly delighted to join the team again as a Co-Captain for the 2018-19 year.
The goal of the House System is to host inclusive events and encourage Rotman Commerce spirit within the community. I value the unique House System that develops an atmosphere of competitiveness, unity, and acceptance. I plan to facilitate collaboration within the Madison House and RC faculty while ensuring the planning and execution of accessible, safe and entertaining events and experiences for all House members. Moreover, the team's objective will be to produce lively events and promote authentic companionship, laughter, and positive memories.
I aim to emphasize the importance of a work-life balance and the social aspect of university. During my time with Madison House, I sincerely enjoyed the unique food and gaming events and new friendships we have made. Therefore, I am eager to encourage students to say YES to life's opportunities, develop their personality, leave their comfort zone and become increasingly open to new concepts. Life is too short to say no, man.
Regarding myself, I've lived the majority of my life in the Middle East and a few years in Canada. Currently, I am involved with RCMA as a development committee member. Lastly, I enjoy spending time in the gym, playing the piano and drawing. Non-productive hobbies include watching YouTube and anime.
If you have any questions, comments or suggestions about the House System or anything in general, feel free to reach out. Let's make the 2018-19 year, in the words of UofT, "Boundless". See you all soon!
Madison House Co-Captain
Ellen Truong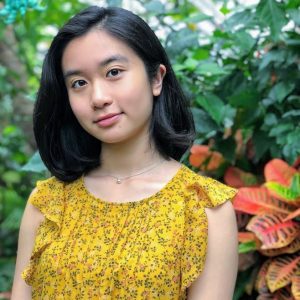 Hey Madison! I'm Ellen and I'll be one of Madison's House Captains for the upcoming 2018-19 school year. I'll be going into second-year and specializing in the Public Accounting stream. Last year, I was involved in the House System as a first-year Events House Lead for Madison and am thrilled to be coming back as a House Captain this year.
I know from personal experience that it is challenging to have a sense of community in such a large school (especially if you're a commuter). Through my participation in the House System, I witnessed first-hand how much it enriched my first-year experience, which encouraged me to continue my involvement as a house captain. One of the main purposes of the House System is to create a welcoming and inviting environment for incoming first-years; and this can only be facilitated with your help. We'll be counting on your support in welcoming the first-years once September rolls around, and your participation at inter-house competitions, to help keep the Madison spirit alive!
Now to tell you a bit about myself, when I'm not in lectures or living in Robarts, I like to rock climb, travel and binge-watch Netflix. I also drink Starbucks religiously and love scouring BlogTO for new food places to try out, so if you need any recommendations, please feel free to reach out.
I look forward to working with Sarb, Tamara and the first-year house leads to plan some exciting events next year for you to meet and connect with the Madison and Rotman Commerce community. Last year, we won the house competition and I know that we can make it a two-year winning streak. If you have any questions about the house system or have suggestions for event ideas, please don't hesitate to send me a message or talk to me in person. Cheers and can't wait to see you all again in September!
---
Madison House Leads
We're hiring!
We're currently accepting applications for Madison House's First-Year Events Lead, Finance Lead, and Marketing Lead. Visit the Rotman Commerce Student Portal to apply.
2017-18 Madison House Events
---
Madison House Staff
Rotman Commerce employees are House members too! See which staff members are part of Madison House:
David Goldreich

Director

Lesley Mak

Associate Director, Academic Program Services

Jeff Trapp

Associate Director, Recruitment & Admissions

Melissa Siah

Relationship Manager, Management

Shelly Elsliger

Career Educator, Management

Melissa Clancy

Recruitment & Admissions Officer

Vrinda Mehta

Relationship Manager, Management