Galbraith House
Galbraith House – named for Galbraith Road – is your family within the larger Rotman Commerce community. Led by two House Co-Captains and three First-Year Leads, the Galbraith House Committee's main goal is to provide an unforgettable year of events for Galbraith House members.
---
Galbraith House Facebook Group
Have you joined the Galbraith House Facebook Group? Get updates on all things Galbraith House-related, meet your fellow Galbraith Housemates and connect with first-year and upper-year students! Galbraith House event information will be posted on the Galbraith House Facebook Group and on the Rotman Commerce Student Portal.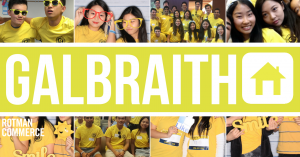 Galbraith House Mentor
Erica Ly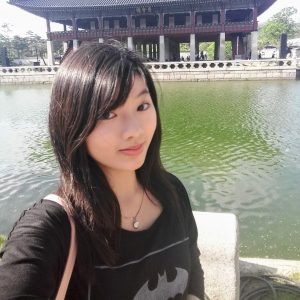 Welcome to Galbraith – Rotman Commerce's inaugural House champion and home of the student body with the most spirit and hype. We make our presence known at every event and we're so glad to have you join! My name is Erica Ly, and I am a third-year student specializing in Management. As your official House Mentor, I'm excited to plan the best year yet, alongside the Co-Captains and Leads!
You might know me from RCWIB as the Marketing Manager, or the RC program's Social Media Correspondents for the Summer Abroad trip to South Korea. I've also been involved with the House System since it was created in 2016! From Finance Lead, Events Lead, Captain, to Mentor, I've experienced it all. Balancing extracurriculars, workload, having a job on the side, and being a long distance commuter for three years in a row, I've honestly gone through about as many of the ups and downs that any student can even imagine. So if you're looking for a listening ear and need advice on anything in your way, don't be afraid to find me on campus, or send me a message on Facebook!
If you have ideas for an event, don't hesitate to let me know, we'll make sure that your voices are heard. I look forward to meeting you all in September, learning more about you, and helping you make your individual mark in Rotman Commerce!
Galbraith House Co-Captain
mona omran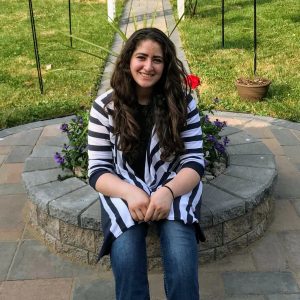 Hello, fellow Galbraith Housemates! My name is Mona Omran and I am elated to be one of your Co-Captains for the 2018-19 school year!
I am a second-year Rotman Commerce student, commuting from Woodbridge. Looking back on my first year, I remember a lot of hard work, but also many fun events that formed amazing memories, most of which organized and run by the House Committee. I will make sure that you are all notified about upcoming events, so that you have the time to register and organize it into your schedules. Some of my hobbies include sports (specifically soccer and basketball), listening to music, sketching, reading and assisting others.
I have always had the desire to help others and the passion to plan events, resulting in taking on many leadership roles throughout my education career. For instance, in high school, I was a Prefect, in addition to being an Executive Member of its Athletic Council and President in my final year. I organized, ran and lead many successful events, including Orientation, Parent-Teacher Interviews and Athletic Banquet. I truly enjoy working with others to help organize events in order to make others happy and excited. I have many creative ideas and with my strong work ethic, I hope to make the events as enjoyable as they can be for everyone!
I find that university is not just about studying, but also about making friends and memories. During my first year of university, I was part of the Victoria College Student Projects Committee, which approves Victoria College groups' applications for extra funds. One key criteria that was heavily considered was whether funding the event/group would benefit student life in Victoria College or not. I am bringing such morale to the Rotman Commerce community as Co-Captain, as it is my goal to help make this year the best it can be. This also includes answering any questions you may have about smoothly transitioning into university or any other topics, such as commuting, the program, Rotman Commerce and available services. In addition to that, if there are questions that require more expertise, I can lead you to the right people to provide the answers you seek. I find joy in answering questions and helping in any way I can!
Please feel free to contact me if you have any questions or suggestions to help make this year the best it can be! I look forward to the upcoming school year, working with the rest of the House Committee and meeting all of you, fellow Rotman Commerce's Galbraith Housemates!
Galbraith House Co-Captain
chaderic ong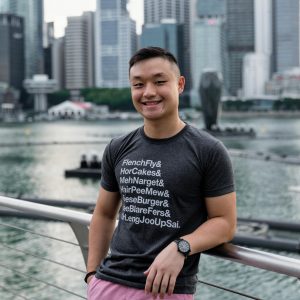 Hello Galbraith! My name is Chaderic and will be House Co-Captain for the upcoming 2018/19 academic year and must say that I am exhilarated to work alongside talented individuals to serve the very community which made my first year super fun.
I'm 22 this year and only coming into second year as I worked towards a diploma in Emergency Response through my two-year National Service stint as a section commander in the SCDF. I'm pursuing a Rotman Commerce specialist in Finance and Economics while experimenting with several entrepreneurship endeavors outside of the classroom. I love to travel and create videos, take photos, design graphics, logos, websites, etc. Other interests include golf, swimming, tennis, watching movies, listening to music, and spending time with loved ones. If you would like to know about me, check out my portfolio at nytelock.com
As House Captain, integrating the sense of team pride from firemanship to Galbraith would indubitably be valuable to the community. Through arduous training, blood, sweat, and tears were shed; countless times, I dropped to my knees from heat exhaustion and smoke inhalation- countless times I wanted to give up my rank and settle for a vocation that was much less challenging. Alas, what kept me going was the camaraderie of my fellow firefighters.
Since the House system provides a window for its members across all years to bond, participate and compete in a friendly, controlled environment; promoting team spirit and social exposure for current and future Rotman Commerce students, just the thought alone of heading a team that plays such an integral role towards academic experience exhilarates me. Hence, as this upcoming Galbraith House Captain, I pledge my service to each and every one of you. Through the events that we organize and execute, I hope that strong, everlasting bonds of friendships will form within this community.
---
Galbraith House Leads
We're hiring!
We're currently accepting applications for Galbraith House's First-Year Events Lead, Finance Lead, and Marketing Lead. Visit the Rotman Commerce Student Portal to apply.
2017-18 Galbraith Events
---
Galbraith House Staff
Rotman Commerce employees are House members too! See which staff members are part of Galbraith House:
Deanne Saunders

Managing Director

Jeannine Woodall

Director, Academic Services & Student Life

Rob Michaud

Academic Advisor, Upper Year & Transition

Mary Giamos

Associate Director, Careers Education & Coaching

Amena Zafar

Assistant Director, Recruitment & Admissions

Heather Nelson

Career Education, Accounting

Colin Gibson

Alumni Development Officer, Outreach