Devonshire House
Devonshire House – named for Devonshire Place – is your family within the larger Rotman Commerce community. Led by two House Co-Captains and three First-Year Leads, the Devonshire House Committee's main goal is to provide an unforgettable year of events for Devonshire House members.
---
Devonshire House Facebook Group
Have you joined the Devonshire House Facebook Group? Get updates on all things Devonshire House-related, meet your fellow Devonshire Housemates and connect with first-year and upper-year students! Devonshire House event information will be posted on the Devonshire House Facebook Group and the Rotman Commerce Student Portal.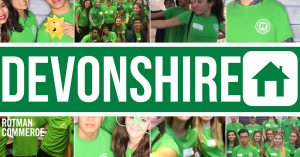 Devonshire House Mentor
Alex Wu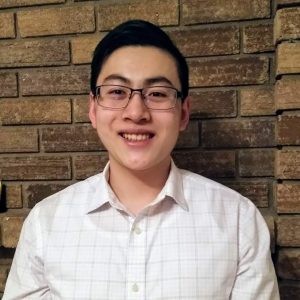 Hello Devonshire! I'm incredibly excited to be part of the 2018-19 team as a House Mentor. I began my journey with Devonshire as a lead on the inaugural team before becoming a Co-Captain last year. I was very fortunate to have the opportunity to see this House grow throughout the years, and I'm looking forward to the exciting challenges that lay ahead.
The most important element in our House has always been the enthusiasm of every member. The energy and passion of Devonshire will no doubt drive our House towards success and position ourselves as a great House.
The RC House System was designed with the goal of providing opportunities for students to de-stress and connect with the broader commerce community. I hope to continue with this goal in mind this year and help create events that bring students together. We have seen tremendous successes in the House system so far, but there are also many elements that we want to improve. I encourage everyone to share their ideas or concerns with us. Not only are your opinions vital in helping us create better events, we are ultimately all here to serve the RC community. This initiative is still young and this is the perfect time to play a part in shaping the future of the house system.
A little bit about myself: I am in my third year here at Rotman Commerce where I'm specializing in Finance and Economics. I love traveling and I've lived in a couple different places across Canada and the US. Always feel free to ask me anything, whether it's for the Houses, clubs, or courses, I'm happy to help.
Devonshire Upper-Year House Captain
Sheena Khan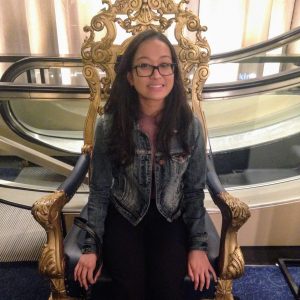 Hey Devonshire! I'm super excited to be your House Co-Captain for the 2018-19 school year!
A little bit about me: I'm going into my second year at Rotman Commerce, specializing in Management and minoring in Economics, and Women and Gender Studies. Outside of Rotman Commerce, I love to swim and I'm a self-proclaimed foodie – I'm always on the hunt for a unique restaurant, food truck or dessert place, so feel free to ask for or give suggestions!
As last year's Marketing Lead, I had the opportunity to organize exciting House-wide events, and memorable Devonshire events, which included a Dog Therapy Session and a Battle Sports trip where we played Archery Dodgeball. Best of all, I worked with an amazing team!
The House System was designed to create a community within the larger Rotman Commerce group. The events are a great way to meet and network with fellow Devonshire members and be involved in the community.
I'm looking forward to a fun-filled and successful year. The Devonshire Team will be sure to organize events that implement ideas that interest you and provide you with vital information about the current events in the Rotman Commerce community! See you at our events!
Devonshire First-Year House Captain
Vicky Li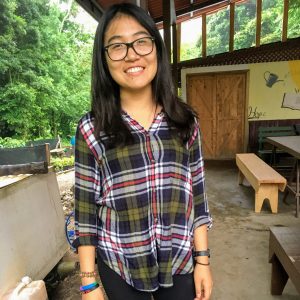 Hi, my name is Vicky Li. I'm thrilled to be your first-year Devonshire Co-Captain this year.
I applied for this position because the Devonshire objectives and goals align with my passion – building a place where everyone can feel a sense of community, connection, and spirit. I came to Canada with minimal fluency in English at the age of 12. I did not have ANY friends at first. I experienced the hardship of finding a sense of belonging. I want university to be a place where people can feel included, where individuals are not segregated by race, culture or a family's social standings, etc.
I hope to contribute to the House Committee in three ways: encourage, engage and represent. I will take the responsibility to facilitate community building and encourage all events' participation. Further, I will do my best to develop equity for members and safeguard the Devonshire House community from oligarchical leadership. Having established an open and equitable environment, I will work with others to fully engage the community and all its members by building team spirit. More specifically, I will work closely with people in the committee to make sure that everyone in the House has access to the information about every single upcoming event through various online and offline marketing strategies and platforms.
My valuable experience as an observant participant has made me understand that a good leader acknowledges suggestions made by others. I aspire to be a voice for, if not everyone, then the majority of the population.
As someone who had no experience being in the Devonshire House, I will not be intimidated by past achievements, and I will be very open for suggestions as well as constructive criticism. I want to thank you all again for giving me this opportunity to be the First-Year Co-Captain, I look forward to meeting everyone in September!
Devonshire House Events Lead
Benjamin George
Hello Devonshire! My name is Benjamin George, and I am beyond thrilled to introduce myself as your Events Lead for the 2018-2019 year! I applied for this position being fully aware of the responsibilities that an Events Lead would shoulder, namely coordinating with the student body and recognizing its needs and wants, subsequently addressing them through events that create a positive environment for everyone alike.
As the House Lead for events, I will be able to connect with various groups of students within the Devonshire House during critical periods throughout the year, planning and organizing events that ease our minds off of our taxing academic lives. Using my position for the betterment of all of us, I will be able to conceive and execute ideas for events that are targeted towards fostering a community of individuals driven towards unity and togetherness. I view the opportunity as an opening for the entire Devonshire student body such that each individual will be able to balance their academic and social lives through appropriately planned events organized by the house leads. As leader of events, I will be able to build a bridge between both the commuters and the resident students through communal events rooted in togetherness and unity. I will not only be overlooking the events run within our house, but will also be receiving inputs from everyone, striving to create a better environment for all of us alike.
I'm hoping to get in touch with all of you during this academic year as we all work together to foster a wonderful environment for the entire Devonshire student group. I'm really looking forward to meeting you all and organizing events throughout the year, with the help and support of the Marketing and Finance Leads, hand in hand with the House Captains. Thank you, and here's to a wonderfully fun-filled year for all of us!
Devonshire House Finance Lead
Cindy Li
Hi Devonshire! My name is Cindy, and I am thrilled to be your Finance Lead for the 2018-2019 school year.
A bit about myself: I graduated with an IB diploma from Sir Winston Churchill Secondary School in Vancouver, BC. I love debating (it's an obsession, really), Harry Potter (I have a PowerPoint prepared, ready to whip out anytime), business (obviously), music (piano!), the smell of rain (I'm from Vancouver), and food (re: any and all). If you ever want to talk about books, basic pop music, or how amazing Crazy Rich Asians is (representation matters), I'm all ears. I'm always looking for book recommendations and new artists to listen to as well!
I applied for Devonshire Finance Lead because I wanted to be a part of making this year awesome for you. Specifically, I wanted to help plan the best events we could, which meant making the most out of our budget and catering to what you wanted specifically. As Finance Lead, I hope to use our budget in the most efficient and effective way possible, which, to me, means planning the events that you want and planning them well. As such, I hope to first get a feel of what events you are interested in, and then bringing those to the table. This year, I hope to bring new perspectives as well as my experience with planning events to the House Committee. Feel free to say hi anytime (I promise I don't bite), and let me know what you want for events! I am a very approachable and friendly person. If you'd like, you can also shoot me a message on Facebook anytime and I promise I will bring it up.
I look forward to making this year the best it can be!
Devonshire House Marketing Lead
Wadee Shahid
Hey everyone, my name is Muhammad Wadee Shahid and I'm from Lahore, Pakistan. I plan on hopefully specializing in Finance and Economics through the Rotman Commerce program. Beyond economics, finance, and entrepreneurship, my academic interests range from international relations to environmental sciences. Besides Rotman, I am currently in the Munk One program working in the No Poverty Lab for the UN Sustainable Developmental Goals.
On the extra-curricular and non-academic side of things, I have been part of the public speaking community for almost over four years, having been fortunate enough to compete and win at both a national and an international level. Outside the school, I have committed to helping my community's downtrodden and impoverished minorities, be it through my non-profit NGO, Voices of Today, or through participation in wide-scale social projects across Lahore for over 3 year.
On a lighter side of things, my favorite TV shows are FRIENDS and GoT and I am an avid participant in outdoor activities such as hiking, soccer and badminton and have had the opportunity to play tournaments across the city.
I applied for the House Marketing Lead in order to give something back to the community that I will be a part of for the next 4 years as I feel that everyone should be doing that on the level they are comfortable with. Through the role of Marketing Lead, I aim to make Devonshire more engaging, cohesive, and fun while making it easier to approach as well by acting as a liaison. I look forward to making people who are already engaged feel more engaged alongside with people who aren't or just unsure. I look forward to pursuing these ambitions within at Devonshire, while also dynamically creating and achieving new ones within this brilliant community of extremely talented and diverse minds.
---
Devonshire House Staff
Rotman Commerce employees are House members too! See which staff members are part of Devonshire House:
Deanne Saunders

Managing Director

Nell Redley

Director, Advancement

Nadia Robb

Administration & Finance Coordinator

Jeremy Chambers

Manager, Academic Scheduling & Instructor Support

Jack McGrath

Program Services Representative, Academic Services

Cynthia Luey

Development Officer, Annual & Leadership Gifts

Elly Barandeh

Relationship Manager, Accounting

Sheel Webber

Career Educator, Finance

Alexandra Motut

Project Manager, Curriculum and Educational Development