Bedford House
Bedford House – named for Bedford Road – is your family within the larger Rotman Commerce community. Led by two House Co-Captains and three First-Year Leads, the Bedford House Committee's main goal is to provide an unforgettable year of events for Bedford House members.
---
Bedford House Facebook Group
Have you joined the Bedford House Facebook Group? Get updates on all things Bedford House-related, meet your fellow Bedford Housemates and connect with first-year and upper-year students! Bedford House event information will be posted on the Bedford House Facebook Group and the Rotman Commerce Student Portal.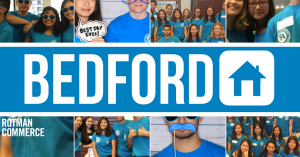 Bedford House Mentor
Jacqui Yang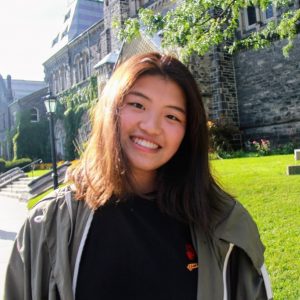 Hey, Bedford! Welcome back. I hope that you all had an amazing summer break. I'm Jacqui and I am the Bedford House Mentor this year. I was one of your House Captains last year. So, a little bit about myself: I will be a third-year RC student specializing in Finance and Economics this upcoming September. I am from China but moved to Vancouver in grade 8. I was also actively involved in the PMG program and several school clubs. In my spare time, I like to play tennis, listen to music and travel.
Last year, we organized three in-house events for Bedford: Snakes & Lattes, Upperyear Chat X Chatime and Korean BBQ Night, all of which increased students' awareness and engagement of the House system. Personally, I really enjoy having the House System because it has given me a sense of belonging here at Rotman Commerce. Moreover, it has given me a chance to consult upper years with any questions related to academic performance or career choices.
This year, as House Mentor, I am hoping to further strengthen that sense of community while bringing more fun to Bedford House by organizing in-House and inter-House events. I am hoping that through this system, first-years can learn more about their classmates and Rotman Commerce, while second- and third-year RC students can enrich the social aspect of their school lives. In addition to the traditional carnival event, I will work closely with the House Committee to try and come up with more interactive events for the upcoming year.
If you have any questions or suggestions on anything specific you want to see happen this year, please message or email me. I am looking forward to meeting all of you at orientation and RCX. GO GO GO BEDFORD!!!!
Bedford House Co-Captain
Eddy Ji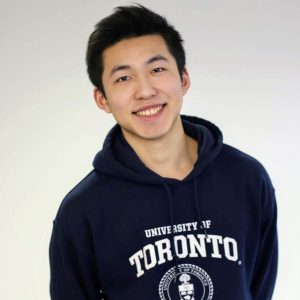 Hello Bedford, I am your House Co-Captain Eddy, and I am going into my second year at Rotman Commerce, specializing in Finance and Economics. The house system at Rotman Commerce has helped me gain many new friendships and create awesome memories, which is the reason I am returning this year.
I am very honoured to be elected as your House Co-Captain, and together we will have a great year! My first-year at Rotman Commerce was really fun but also challenging, which is why I think many incoming students may feel lost and want to ask for help. I want to become your guide and a go-to person when you need help. You can ask me any questions about the school, classes, professors, students activities, the best restaurants in the city and anything you wonder and have no idea about. Easily, you can add me on Facebook – Eddy Ji – and I will try my best to give you the answers you want.
As a House Co-Captain, I would like to share my first-year experience, provide study tips, lead the house events and guide you through the exciting first-year at Rotman Commerce. Over the past year, Bedford has hosted several big social events, including Snakes & Lattes and Upper Year Chat X Chatime, and I miss the '5 dollars' All-You-Can-Eat BBQ the most – we will most likely have it again!
This year, I hope my House committee will bring up more new ideas and devote more passion for organizing our events. We hope to provide the best experience for you!
Besides all the school and work, I like doing dragon boats (join RC Liquid Assets!) and doing volunteer work. If you want to chat with me, you can email me at eddyji1218@gmail.com. I hope this will be a great and fantastic year at Bedford!
Bedford House Co-Captain
Jessica liu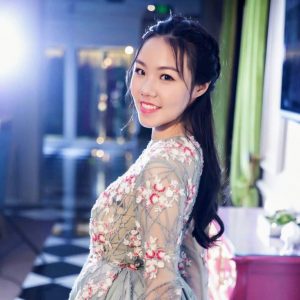 Hey Bedford! My name is Jessica Liu and I will be one of your House Captains for the 2018-19 school year. I'm currently a second-year student doing a specialist in Finance and Economics, and also a major in mathematics just for the fun of it. You may already know me from RCSA as a member of the ISL committee, or the RBC 2018 summer internship program, but if you don't, then I'm looking forward to getting to know you and spending this amazing, upcoming school year with you all!
The House system hasn't been around for long but it certainly has made the Rotman Commerce community feel more like home and given every single one of us a sense of belonging. I applied to become a House Captain because I want to further facilitate this sense of community and get more people involved in it. University is hard, but it will be so much better when you have a place to destress and someone to talk to who may be going through the same things as you. I want to make Bedford a home to everyone, and in order to make that happen, our House Committee team will commit to our goals, and work extra hard with the passion and energy of every House member behind us. That's why we encourage everyone to share their ideas and concerns with us.
Finally, some fun (or maybe not-so-fun) facts about me. I used to play lead guitar in a band back in high school and I enjoy singing (by singing I mean going to Karaoke) during my spare time. I was born in Ottawa, but I moved to China with my parents when I was eight, so I'm fluent in both English and Mandarin. I love traveling and I'm always excited to meet people from all over the world. Please feel free to talk to me about anything you want, I don't bite 🙂
Bedford House Leads
We're hiring!
We're currently accepting applications for Bedford House's First-Year Events Lead, Finance Lead, and Marketing Lead. Visit the Rotman Commerce Student Portal to apply.
---
2017-18 Bedford House Events
---
Bedford House Staff
Rotman Commerce employees are House members too! See which staff members are part of Bedford House:
Andrea Kwan

Manager, Strategic Marketing & Communication

Rob Ste-Croix

Associate Director, Career Services

Nicholas Martin-Sperry

Assistant Director, Academic Program Services

Lily Abediny

Career Educator

Ryan Hand

Coordinator, Career Services

Emily Hotton

Community Events Assistant

Husna Arif

First Year Student Programs Assistant