The Rotman Commerce Experience 2022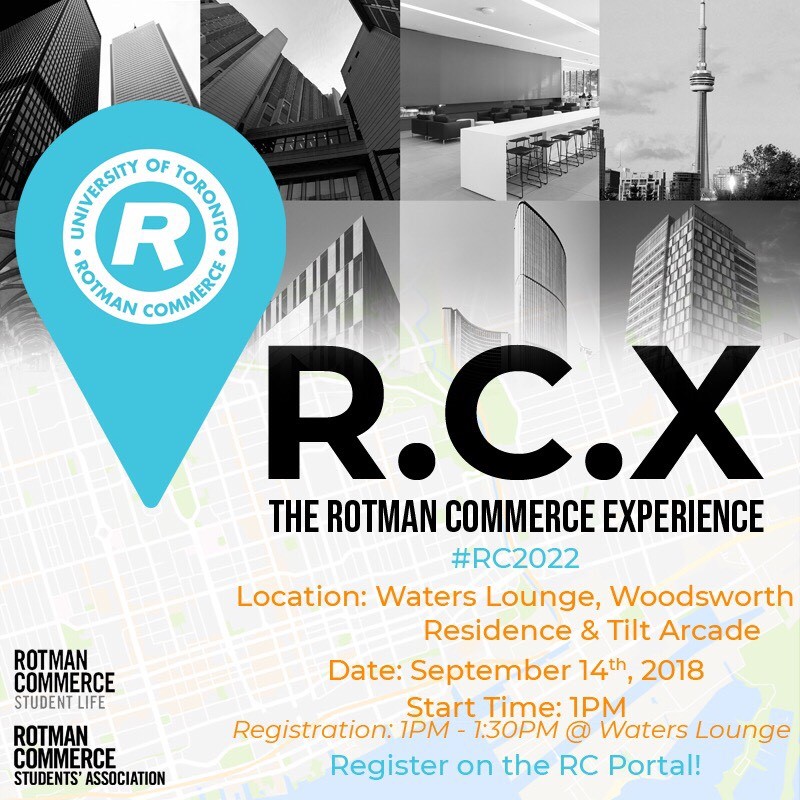 RCX is our annual inter-House competition exclusive to first-year students! This event kicks off a year of friendly House competition and marks the start of the race to be the House champion by the end of the academic year. Make your House proud by coming out on top (and win tons of House points) in a specially-curated scavenger hunt across Toronto, and spend a night with your new friends at Toronto's premier Arcade Cafe, Tilt!
Registration information coming soon!
---
Event Start Date
September 14, 2018 - 1:00 pm
Event End Date
September 14, 2018 - 6:00 pm
Event Location
Woodsworth College Residence, Toronto, ON, Canada