Corporate Partners
Every year, Rotman Commerce works with leading business and not-for-profit organizations to satisfy the learning, networking, and career needs of our students. The program's corporate partners, in turn, gain access to the pool of talent represented by our students, and to the world-class knowledge and research insights of our faculty.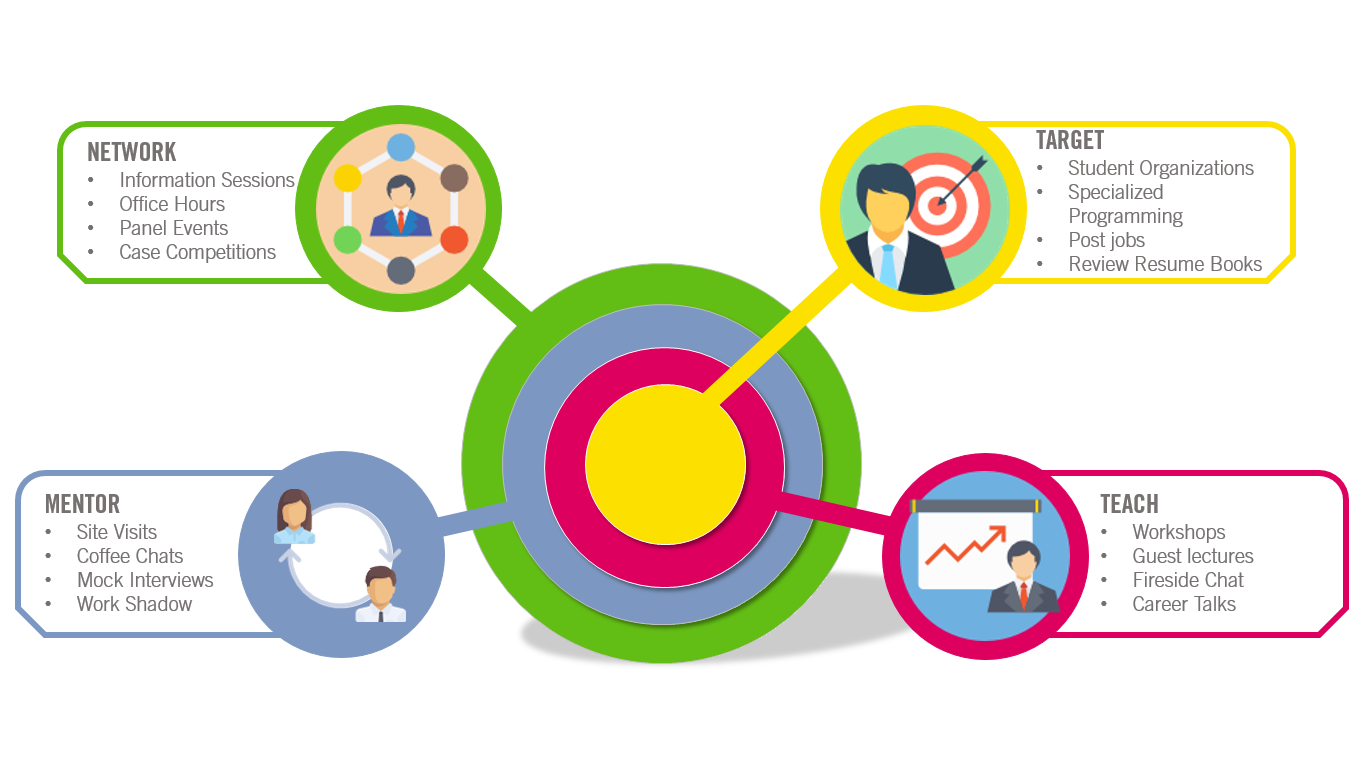 While on campus, corporate partners can connect with over 2 500 BCom students specializing in Accounting, Finance & Economics, or Management. Unique among undergraduate business programs in Canada, the Rotman Commerce degree provides students with equal exposure to the vast breadth of the University of Toronto's Faculty of Arts and Science courses and the cutting-edge business education offered by the Rotman School of Management.
Corporate partners are an integral part of the student experience and we are always seeking new and innovative ways to engage with them in our program activities. We work with corporate partners to develop their recruitment strategies as well as identify opportunities that align with their corporate values and objectives. Whether you are interested in participating in a  specialized programming speaker series or providing a learning case for a case competition, our team at Rotman Commerce will work with you to ensure that you have access to the highest quality of support and emerging talent.
To connect with our students, please contact our Associate Director – Robert Ste-Croix at robert.stecroix@utoronto.ca or (416) 946-0612
We look forward to welcoming you to the Rotman Commerce community.