Rotman Commerce alumnus Jeffrey Fasegha named Rhodes Scholar
One of the most prestigious and competitive international scholarship programs, the Rhodes scholarship is awarded to a select number of outstanding students worldwide who have demonstrated academic excellence, leadership, and commitment to service.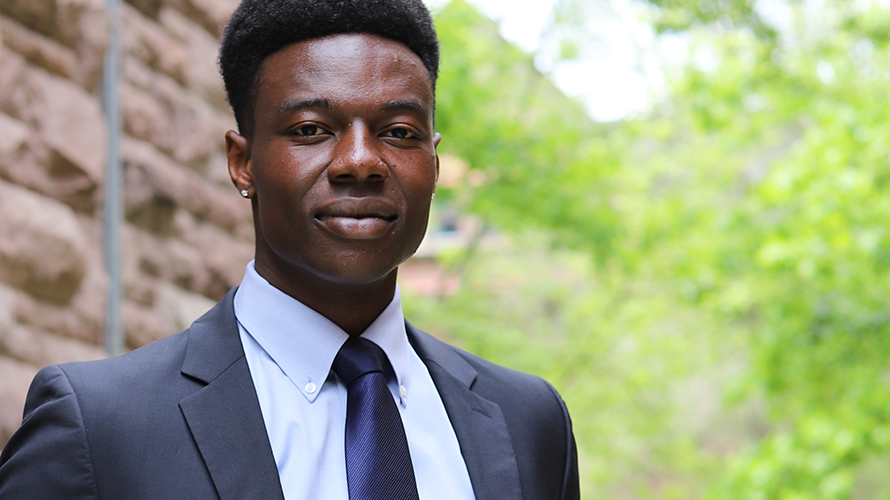 Congratulations to recent U of T graduate Jeffrey Fasegha (BCom '20) on receiving a Rhodes scholarship to study at the University of Oxford next year.
Fasegha graduated last June with a Bachelor of Commerce in finance with minors in psychology and economics. At Oxford, he plans to pursue a master's degree in African studies and public policy with a focus on the innovation economy.
Watch a Rotman Commerce profile on Jeffrey Fasegha
At U of T, Fasegha organized the first Black Career Conference, co-founded Black Rotman Commerce, and was named a U of T Alumni Association Scholar, among other accomplishments. During his time at Rotman Commerce, Fasegha was also involved with the Rotman Commerce Case Competition Team and served as the Director of Internal Affairs for the Rotman Commerce Finance Association.
Passionate about using innovation and entrepreneurship to improve the lives of people around the world, Fasegha has led independent research on social enterprises in the Nigerian energy industry.
"It is an absolute honour," Fasegha says, "I thank God for the opportunity to further my research into how we can use innovation as a tool to solve our most pressing problems. I'm immensely grateful to my family, my friends and to the university for their support throughout the process. It truly takes a village."
Currently, Fasegha is working on his startup Fynne, a platform for hair services where "anyone can make a living with their skills."
Read more about Jeffrey Fasegha in U of T Celebrates and U of T News
December 14, 2020